Hands Free Trash Bag Holder...No Screws or Installation

Reuse Plastic Grocery Bags

Eliminates Bulky, Dirty Garbage Cans

Holds Up to 10 Pounds

Great for Kitchen, Bathroom, Garage, Camping, RV's & More
Hanging Trash Bag Holder locks reused grocery bags, creating a strong and tight steal that can hold up to 10 pounds! It can be hung on the door, cabinet door, and drawer door. Hanging Trash Bag Holder saves space and keeps the kitchen clean and tidy!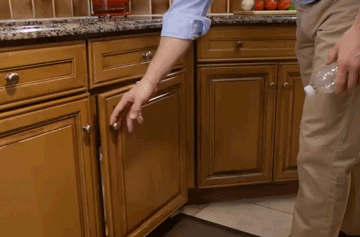 This Hanging Trash Bag Holder is designed to maximize the use of free plastic bags and keep your kitchen quite neat! HURRY UP and MAKE YOUR PURCHASE RIGHT NOW, as there are FEW AMOUNTS LEFT due to VERY HIGH CUSTOMER DEMAND!